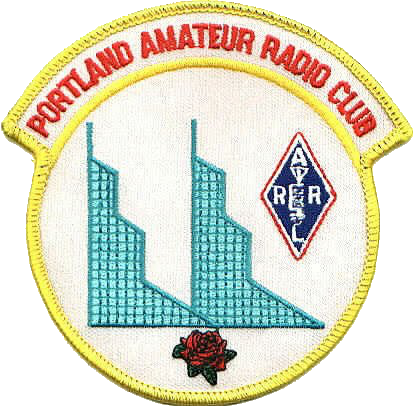 Go-Kit Building: Design Considerations
Vince, VE6LK builds for purpose and will talk about Go-Kit Building Design Considerations and outline some design points to help you assemble your own kit, and give you a tour of his own kit. Take ideas for your own kit build!
Vince has been licensed since 2002 in Canada as VE6LK and in the USA as AI7LK. An Accredited Examiner in Canada and the USA, he gave the first remote Canadian examination when the COVID-19 pandemic started. He participates in up to a dozen public service events per year around Western Canada and is active on the air while glamping. You can hear Vince on the Ham Radio Workbench podcast, follow him on Twitter @VE6LK, and view the projects and articles on his website https://ve6lk.com

Obtaining your ham radio license is easier than getting your drivers license.
Starting at $20/year, Portland Amateur Radio Club membership is one of the best deals in amateur radio.
Find out about our upcoming events.
Portland Amateur Radio Club (PARC) has been serving the amateur radio community and the City of Portland, Oregon, since 1941.
The club call is W7LT.
Join our weekly net, every Tuesday night at 7:00 pm on 146.84 MHz.
Many of our monthly meetings and Beginner Ham Radio meetings are available on the PARC YouTube Channel.  Check them out here.