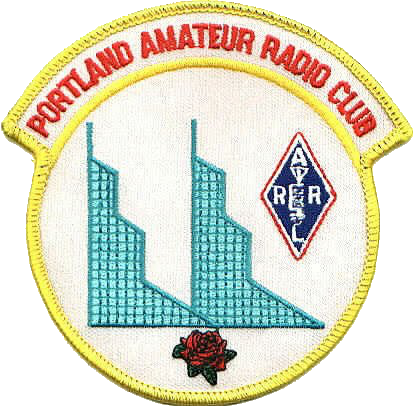 Our regular Zoom meeting is canceled – Meet us at the PARC Summer Picnic!
PARC's annual picnic will be Sunday, August 14th, between 11am and 4pm at Woodstock Park in Portland.
All members and non-members are welcome to attend with their family and friends.
Look for Picnic Area A – the 18 picnic tables under the trees. Street parking is available around the park.
BBQ burgers, hot dogs and condiments will be supplied, including vegetarian options.
Suggested items to bring:
– Drinks, protein, a side dish, or dessert to share.
– Your own chair, hat, sunglasses, etc.
We will be located in the shade
Woodstock Park
SE 47th Ave & Steele Street
Portland, OR 97206
Google Maps Directions Link: https://goo.gl/maps/cd8sUgN1bs1nhGh7A
Woodstock Park Map: https://w7lt.org/wp-content/uploads/2022/07/Woodstock-Park-Map-Picnic-A.pdf
Please email k2max@arrl.net with any questions.
PARC uses Zoom for our monthly, virtual meetings.  Each month we have great presentations by fellow ham radio enthusiasts from around the world.
TO REGISTER FOR THE ZOOM MEETING, click on the registration link:
https://us02web.zoom.us/meeting/register/tZIucO6hpzMjHdGsa76A3wtfnx-xaJG-Wn9a
After registering, you will receive a Zoom meeting link.
Lost your Zoom meeting link? Just register again.
Everyone is welcome to attend.
Attendees must pre-register using the button below.
Obtaining your ham radio license is easier than getting your drivers license.
Starting at $20/year, Portland Amateur Radio Club membership is one of the best deals in amateur radio.
Find out about our upcoming events.
Portland Amateur Radio Club (PARC) has been serving the amateur radio community and the City of Portland, Oregon, since 1941.
The club call is W7LT.
Join our weekly net, every Tuesday night at 7:00 pm on 146.84 MHz.
Many of our monthly meetings and Beginner Ham Radio meetings are available on the PARC YouTube Channel.  Check them out here.