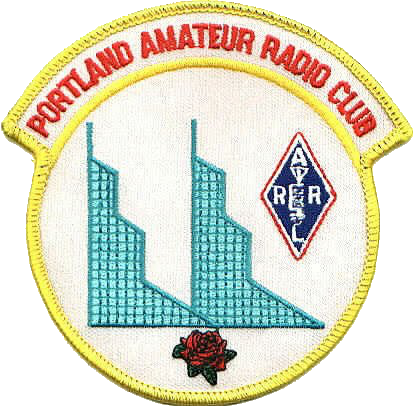 by Fred Cirera (W6BSD)
Join PARC as Fred Cirera, W6BSD introduces us to the new and exciting world of digital voice radio.
You don't need a General or Extra class license to enjoy QSOs with people from around the world.  All amateur license classes can use Fusion, D-Star, DMR and many other digital voice modes to connect with people throughout the US and other countries through digital repeaters and amateur hotspots.
Fred will give us an overview of the popular flavors of digital voice, including Fusion, D-Star and DMR.
PARC uses Zoom for our monthly, virtual meetings.  Each month we have great presentations by fellow ham radio enthusiasts from around the world.  
The Zoom meeting begins at 7:00pm, with the main presentation beginning around 7:30pm.
TO REGISTER FOR THE ZOOM MEETING, click on the registration link:
https://us02web.zoom.us/meeting/register/tZIqfuqvqzMiH93RWkAbgAvcptpruNlpNHbc
After registering, you will receive a Zoom meeting link.
Lost your Zoom meeting link? Just register again.
Everyone is welcome to attend.
Attendees must pre-register using the button below.
Obtaining your ham radio license is easier than getting your drivers license.
Starting at $18/year, a Portland Amateur Radio Club membership is one of the best deals in amateur radio.
Find out about our upcoming events.
Portland Amateur Radio Club (PARC) has been serving the amateur radio community and the City of Portland, Oregon, since 1941.
The club call is W7LT.
Join our weekly net, every Tuesday night at 7:00 pm on 146.84 MHz.
PARC uses groups.io for exchanging information and ideas between members.  To join the PARC RagChew group, go to the page below and click on the blue +Join This Group button on the left.
Many of our monthly meetings and Beginner Ham Radio meetings are available on the PARC YouTube Channel.  Check them out here.