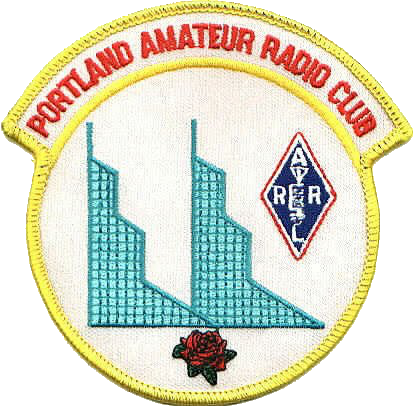 Another Look at Vertical Antennas
by Tom Schiller (N6BT)
Tom Schiller, N6BT shares the results of empirical testing of mainly verticals via drones through the actual field. Data of various vertical installs, adjacent to sloping ground, salt water. New, minimal real estate, high efficiency counterpoise and current balance in a vertical antenna system.
We hope to see you online, or on-the-air.
We use Zoom for monthly, virtual meetings.  Each month we have great presentations by fellow ham radio ethusists from around the world.
Everyone is welcome to attend.
Attendees must pre-register using the button below.
The meeting audio is also broadcast on the PARC repeater in Portland.  You can ask questions and make comments by transmitting your callsign through the repeater
PARC Repeater:  147.18 (PL=103.5)
Obtaining your ham radio license is easier than getting your drivers license.
Starting at $18/year, a Portland Amateur Radio Club membership is one of the best deals in amateur radio.
Join PARC for Field Day in Oregon City, Oregon.  June 26 & 27.
Portland Amateur Radio Club (PARC) has been serving the amateur radio community and the City of Portland, Oregon, since 1941.
The club call is W7LT.
Join our weekly net, every Monday night at 7:00 pm on 146.84 MHz.